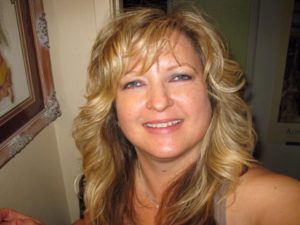 Guest Blogger: by: Kerry Whelan BA, AD
Park Vista Care Center Fullerton CA
A Meaningful Life full of Activities
 To create a meaningful life I decided to look at a few areas that I think are important for activities for our elderly population. I have been an activity professional for over twenty  four years in many different levels of care. I now work in a CCRC where I get to work with seniors in all three levels of care: Residential Living, Assisted Living and Skilled Nursing, and every day is a new challenge as we explore possibilities in this dynamic field.
 To begin, I have found that mentoring is essential to promote dynamic activity professionals in this field. We need strong Activity professionals in order to work with this diverse population of seniors. Nowadays your title might be Life Enrichment Director, Wellness Coordinator  or Activity Director. I was so lucky to be mentored by exceptional people throughout my career. One of my first Administrators said " Activities sets the tone for the building." It is true, as an activity professional you have to be empathetic, organized and creative.
"You also have to be very flexible and learn to go with the flow of life."
Mentoring or giving back to the community is also an essential part of a meaningful life for seniors. All levels of care from independent to dementia care, seniors can give back to the community. Many new programs have been established for seniors and children or young adults, whereby the senior is able to mentor young adults. In our weekly crafts program we often make cards for sick children at local hospitals. In our retirement area, our seniors knit lap robes and blankets for our residents who are in the health center and memory care. We are also involved in a program that the whole campus is invited to provide holiday gifts for the Crittendon center in Fullerton, and the seniors wrap the presents.  We are also blessed to work with outside pet therapy programs and church groups who volunteer with our seniors.
"It's a full circle and many of our residents volunteered throughout their lives and continue to do so." 
Secondly we need to examine what is an activity and what gives it meaning. The standard of practice now is that anything can be an activity. Activities can be sitting in a group and listening to an entertainer and socializing at happy hour. While many people enjoy and prefer to be with people, it's not the only action in town any longer. If a resident is a "loner", that's okay, we work with them to find a meaningful activity that is important to them. We don't ask our seniors conform to our expectations, we try to empower them to pursue activities of interest. A resident and a housekeeping staff person spend a bit of time daily discussing recipes. The housekeeper goes home and makes the residents' special family recipe for banana bread. In my book that is a successful activity. A group of men sit everyday together in the dining room and shoot the breeze about sports, current events, politics and what's happening in the facility…that's an activity.
 Last we have to recognize that Activities are multi level nowadays. Many of our new residents are computer savvy and want to learn more. They Facebook, instragram, Face time, email and some even Twitter.
"They want to be active participants in life, they don't want to sit back and watch."
 The population is changing and the Activity programming must change with it. Technology is advancing at a faster rate that we can even imagine. People are living longer and longer and they want to be healthy as they do it. Wellness is a critical component, mind, body and soul is so important.
 . It is essential to empower our elderly population to encourage them to make daily decisions regarding care and lifestyle and planning for the future.
Care Pathways wish's to thank this week's guest Blog Poster Kerry Whelan BA, AD